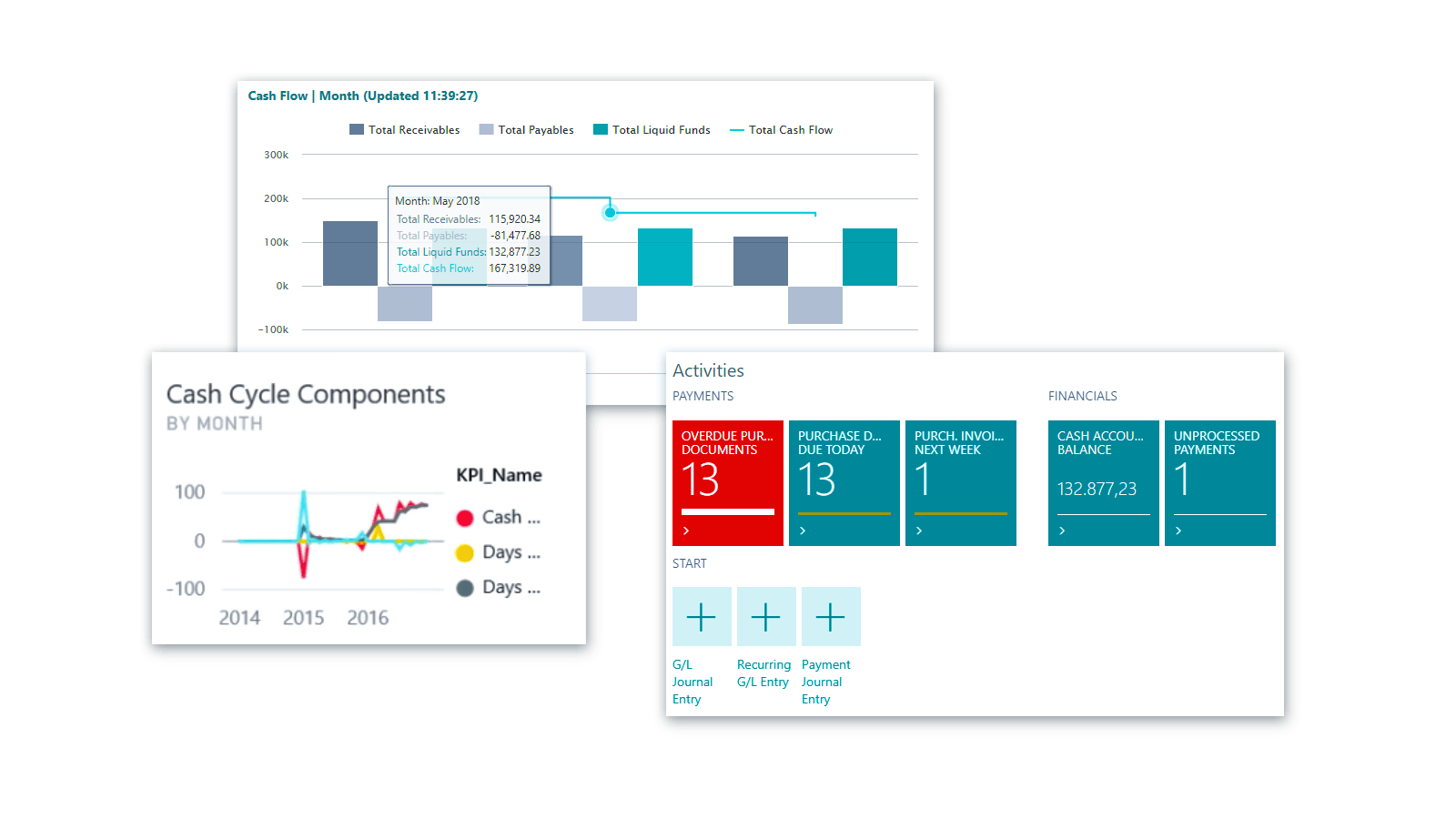 Manage your financials
Make informed decisions
Connect data across accounting, sales, purchasing, inventory, and customer interactions to get an end-to-end view of your business. Chart financial performance in real time with built-in Power BI dashboards.
Accelerate financial close and reporting
Streamline accounts receivables and payables, and automatically reconcile accounts to close and report on financials quickly and accurately, while maintaining compliance.
Improve forecast accuracy
Refine financial forecasts by modeling and analyzing data across multiple dimensions. Customize reports using seamless Microsoft Excel integration.
Automate and secure your supply chain
Optimize inventory levels
Use built-in intelligence to predict when and what to replenish. Purchase only what you need with dynamically updated inventory levels.
Avoid lost sales and reduce shortages
Maintain the right amount of inventory by automatically calculating stock levels, lead times, and reorder points. Suggest substitutes when requested items are out of stock.
Maximize profitability
Get recommendations on when to pay vendors to use vendor discounts or avoid overdue penalties. Prevent unnecessary or fraudulent purchases through approval workflows.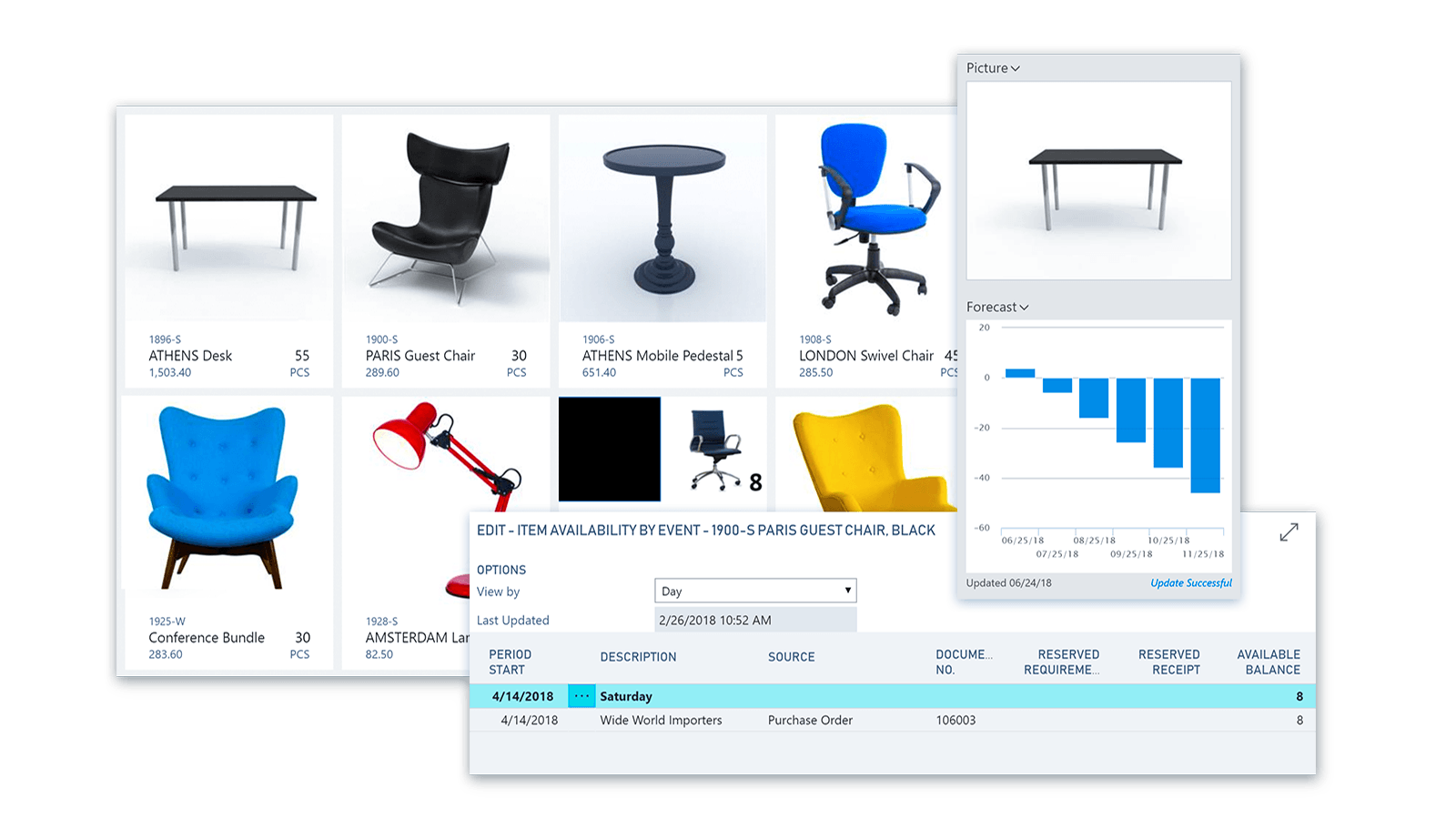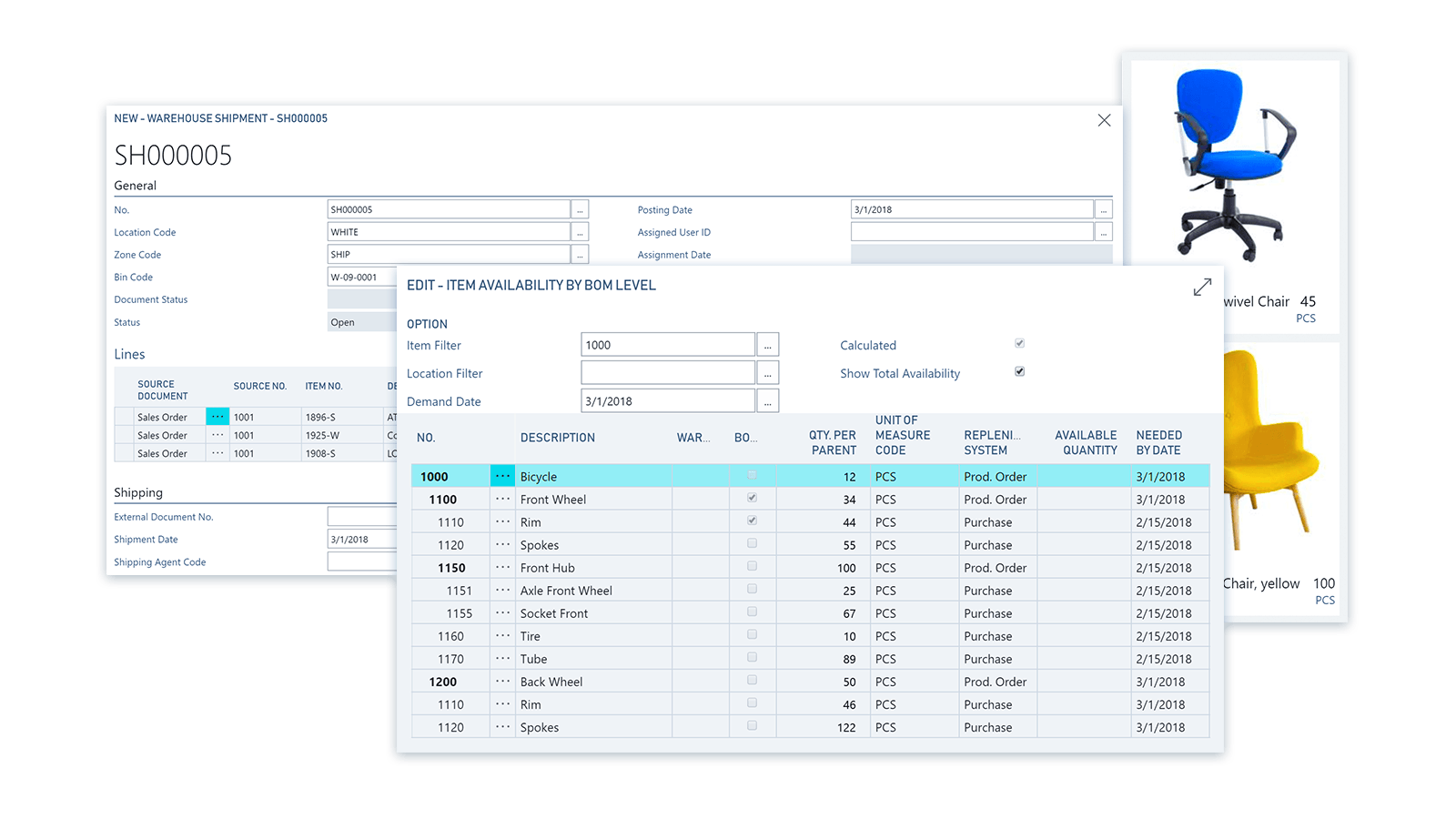 Optimize your operations
Manage forecasting to fulfillment
Use sales forecasts and expected stock-outs to automatically generate production plans and create purchase orders.
Run your warehousing efficiently
Get a holistic view of inventory for efficient order fulfillment. Track every item transaction and movement by setting up bins based on warehouse layout and storage unit dimensions.
Reach optimal output levels
Calculate and optimize manufacturing capacity and resources to improve production schedules and meet customer demands.
Run your business anywhere
Choose cloud, on-premise, or hybrid deployment
Business Central runs where you need it, in the cloud or on-premises, with the same user experience no matter how you deploy.
Take your business on the go
The mobile version of Business Central supports both cloud and on-premise users with a consistent, modern experience across Windows, Android, or IOS devices.